Simple Solar Living was created with one goal in mind; to help consumers break free from the traditional power grid and adopt the use of renewable solar energy.
We know that everyone has a different comfort level with solar energy and no matter where you are in your solar journey, we want to remind you that there is no change too small and its never too late to get started!
Whether you're adding solar lights in your garden or installing solar roof panels to go completely "off-grid", our team of solar professionals is here to provide you with easy-to-read buying guides, product reviews, DIY tips, and solar education content.
Join us on our DIY solar energy journey and learn with us along the way!
You can connect with us on:
We also are proud to have merged with the Solar Friendly Communities program, which is 12-step roadmap that cities, municipalities, and communities to that reduce the hurdles homeowners face when trying to install solar panels on their homes.
Thanks for stopping by. If you like what you've read so far be sure to sign up for our newsletter and follow us on social media.
Our Team
Eric Thomas
Founder, CEO, & Chief Solar Officer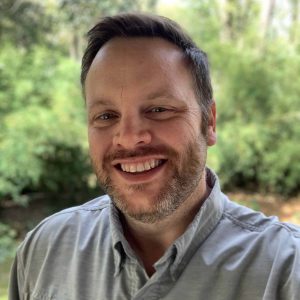 Hey there!
I'm Eric Thomas, the founder and primary guy behind Simple Solar Living.
I first got interested in solar power during a science project in middle school and have been fascinated ever since. Once I became a homeowner I immediately saw the advantage that products like solar powered lights had over wired or battery powered devices.
At that point, I dove head first into learning everything I could about going solar. I learned everything I could about how solar powered products work, and I eventually began conducting tests to see if the products truly did what the manufacturers said they would. (As you may have guessed, some performed better than others). To further my knowledge of the industry I even took part in the Solar Energy Technician program at Bryan University.
In addition to my passion for DIY solar projects and I'm also an experienced blogger and knew that there were tons of people who could benefit from all the knowledge I've gained about solar products and DIY home solar projects. So I combined my experience as a blogger with my passion for solar energy and launched this blog to share my expertise with you!
Since launching this blog in 2021 the solar industry and the availability of ready-made solar products have exploded, which is fantastic! More solar products means less reliance on fossil fuels and more reliance on clean renewable sources of power!
My goal with this blog is to help you find the information you need to go solar, the products to power your life, and the knowledge to cut ties with traditional power as much as possible.
Thanks for stopping by and I welcome you to connect with me on LinkedIn.
Kimberly Hopkins
Solar Product Specialist
Kimberly joined our team in February 2021 as a Solar Product Specialist and leads our product research and content development teams. She is responsible for ensuring the solar products we recommend are of the highest quality.
When she isn't busy testing the brightness of new solar lights or comparing the battery charging power of one solar charger to another, she can be found on a hiking trail or in a kayak.
Get In Touch
Mailing Address: 900 Fox Valley Dr, Ste 325, Longwood, FL 32779
Phone Number: 407-556-9295